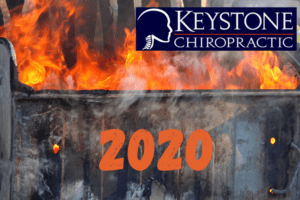 After an undeniably challenging year, many of us looked with optimism to the start of 2021. We leapt into the new year with great hope, grateful for a new beginning, and hopeful for positive results.
Now, just a few weeks in, we may be thinking that it doesn't really look that different than 2020 did. If you pay attention to social media posts, it seems that many have already thrown in the towel. People remain disheartened and discouraged, and they seem to be waiting for some magical shift to help them feel better.  The reality is that, in order to affect real change in any area of our lives, we need to focus on self-care.
So What Exactly is Self-Care?
The World Health Organization has defined self-care as follows:
'Self-Care is what people do for themselves to establish and maintain health, and to prevent and deal with illness. It is a broad concept encompassing hygiene (general and personal), nutrition (type and quality of food eaten), lifestyle (sporting activities, leisure etc), environmental factors (living conditions, social habits, etc.) socio-economic factors (income level, cultural beliefs, etc.) and self-medication.'
Essentially, self-care is all of those things we do for ourselves to keep us healthy. It is all of the things that we can do to help prevent major illnesses. In the event that we do get sick, adequate self-care lessens the impact that illness has on our bodies. At its root, self-care includes nutrition, hydration, exercise and sleep. It also extends to our psychological well-being. Managing stress effectively and avoid self-destructive behaviors are both components of self-care.
Self-care is individual to each person who is seeking to practice it. Mothers may find that they are regularly putting the needs of their family ahead of their own. For some, self-care may be taking five minutes every day to focus on themselves. For others, it may be attempting to get to bed by 10:00 so they can get 8 hours of sleep. Or, they may need regular exercise so that their sleep is better quality.
Others may find that they need to escape the hectic pace of their lives through meditation, yoga, or long walks. Still others may realize they are dehydrated or poorly nourished and need to focus on nutrition and water consumption.
Self-care changes (like those dreaded "diets") are most effective when they are implemented mindfully, in small bits, and, perhaps most importantly, when they are looked at as "lifestyle" changes, not changes that are just incorporated for a small period of time.
Chiropractic Care as part of Self Care
Chiropractic care should absolutely be part of your self-care plan.  Such care plays two major roles in the art of self-care:
Prevention: Regular chiropractic care can help to prevent the onset of lots of symptoms that can derail your overall wellness plans. From the prevention of joint pain due to minor shifts and mis-alignments, to allowing for proper digestion, and even the alleviation of symptoms of colds and allergies, chiropractic care can help your body run more efficiently. Chiropractic care allows for those things that you are doing mindfully to take care of yourself not only have a greater effect. At the same time, it means that those activities don't cause unnecessary and unwelcome issues.
Improve Basic Function: Additionally, incorporating chiropractic care into your regular self-care routines can help make sure that you are meeting your basic needs. Chiropractic care helps managing your stress and can help ensure that you get a good night's sleep, both of which can fundamentally affect your overall wellness.
The best part of all is that chiropractic care is all natural. The adjustments that we make in our office are designed to help your body return to its natural rhythm.
What if 2021 was the Year of Self-Care?
So, before you throw in the towel on 2021, and declare it every bit as "bad" as 2020 was, take inventory of what changes you may need to make to be sure that you are taking the absolute best care of yourself as possible. Small, mindful changes in your routine can have a huge impact, not only on your physical health, but on your mental health and overall outlook as well.  Self-care can help to build resilience so you can deal with whatever this new year throws your way, good or bad!  And, don't forget that we are here for you if you need help, encouragement, or a chiropractic adjustment.  Good luck on your wellness journey!
About Keystone Chiropractic
As an engineer, Dr. Schurger looks at the whole body as a system to determine what is best for each patient. He performs custom spinal imaging for each patient in order to create a custom correction. Dr. Schurger has transformed himself through the ketogenic diet. As part of his practice, he offers nutritional advice to help patients improve their overall health (weight loss being a side effect). His practice, Keystone Chiropractic, focuses on upper cervical chiropractic care, and is located at 450 S. Durkin Drive, Ste. B, Springfield. Call 217-698-7900 to set up a complimentary consultation to see if he can help you!